Our Mission
The primary mission of the Thousand Islands Local Development Corporation (LDC) is to provide leadership for, and act as an agent for responsible economic growth in the Thousand Islands/North Country Region of upstate New York, to include the visioning, sponsorship, and funding of recreation, sports, and entertainment venues and other facilities that further that objective for the benefit of all communities in the Region.
Thousand Island Local Development Corporation
Thousand Islands Events Center
The Thousand Islands LDC has undertaken the role of project sponsor in the development of the proposed The Thousand Islands Multi-Purpose Event Center (MEC) in the Town of Watertown, NY, multi-purpose event center (MEC) to provide sports, recreation, entertainment, and large meeting space critically lacking in the Thousand Islands/North Country region. The MEC will be an $85 Million, 520,000 sf multi-use indoor facility providing state-of-the-art flexible space for a complete range of sports, recreation, entertainment, and special events serving the Thousand Islands/North Country region and southern Ontario, Canada.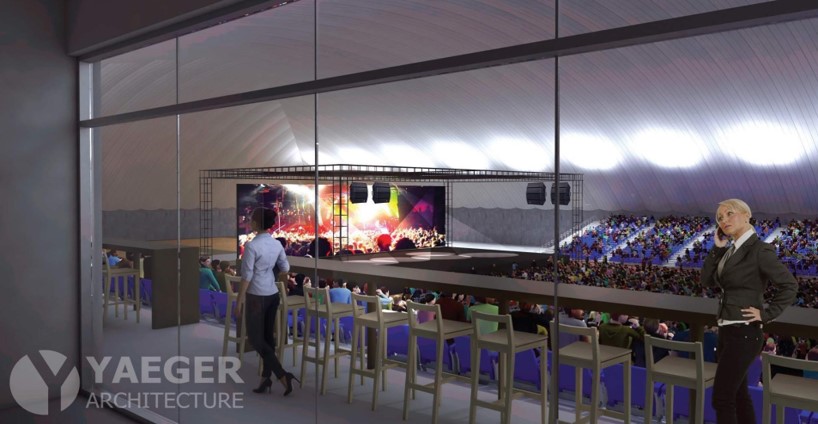 The Need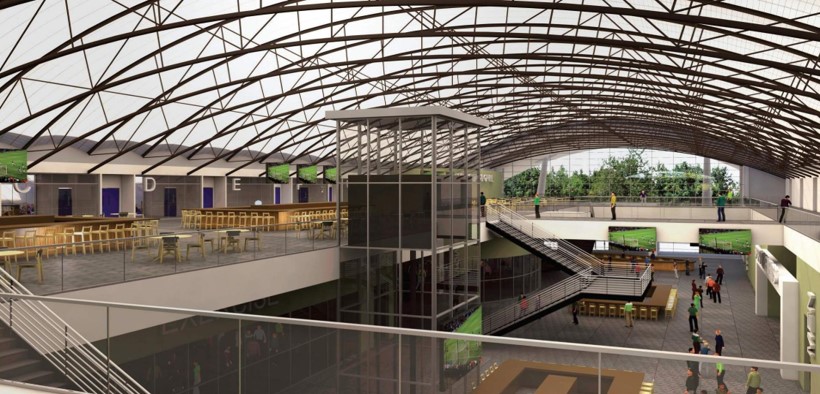 This dynamic project will greatly improve the quality of life in the region, create reasons for families to stay and grow here, and build on tourism as an increasingly significant driver in our economy. Supporting the case for the MEC are a number of key factors, including: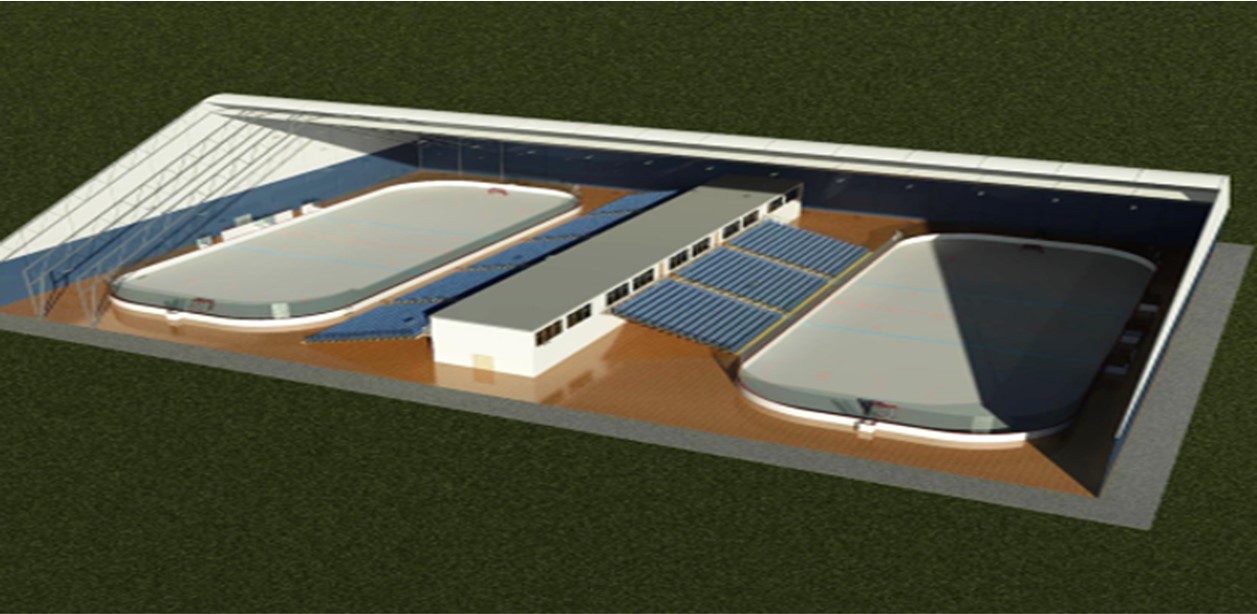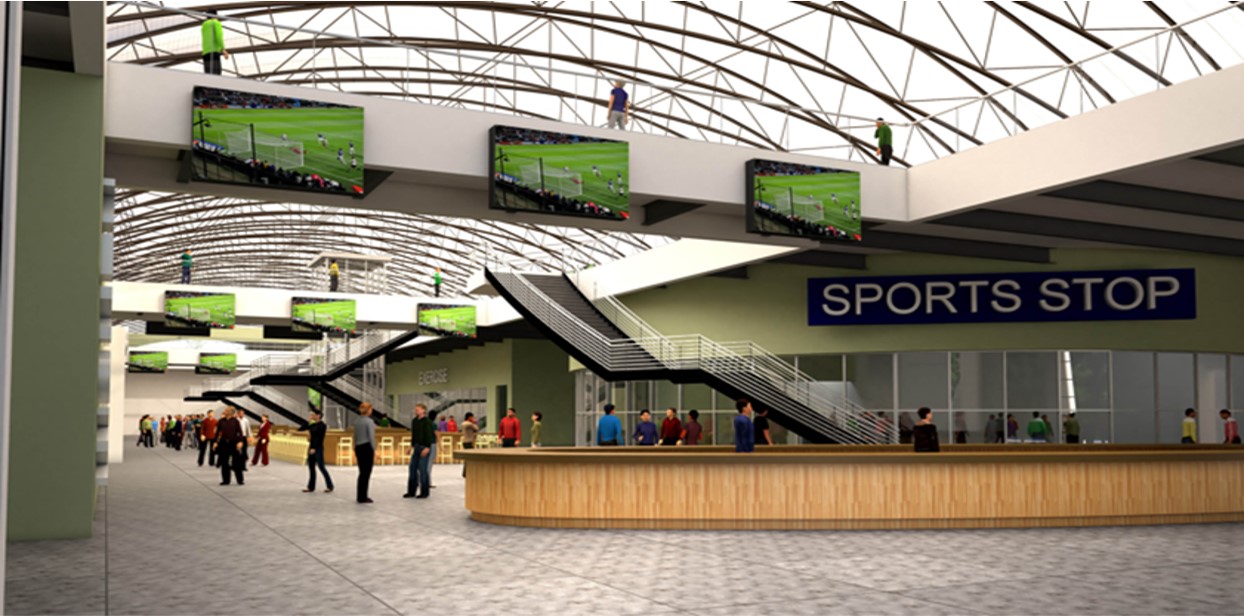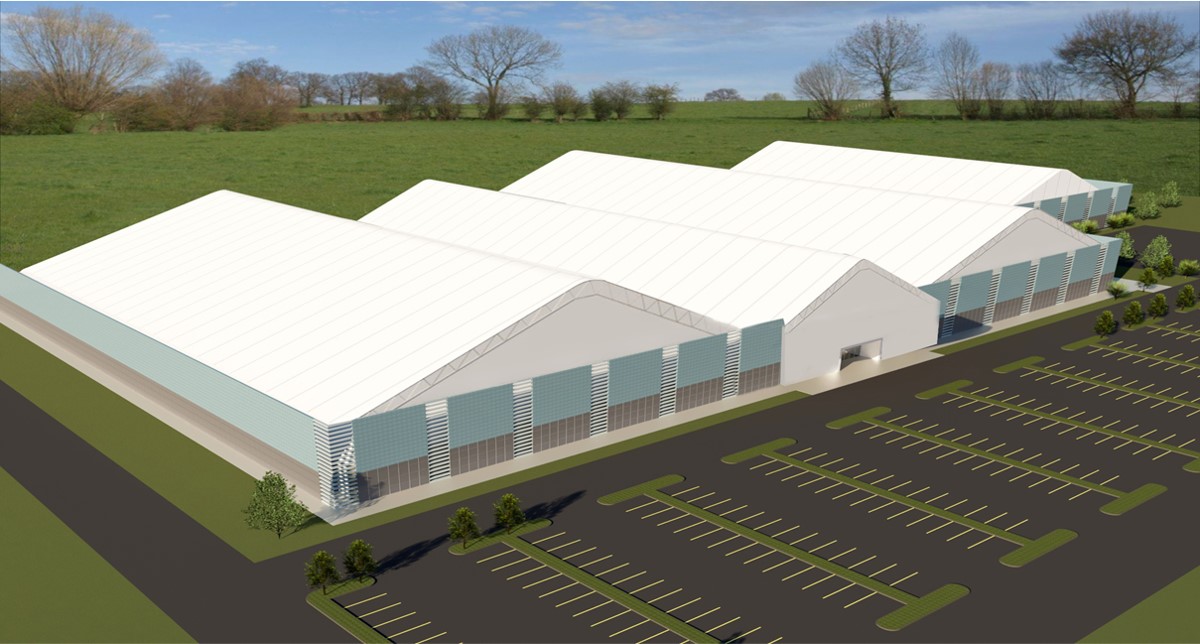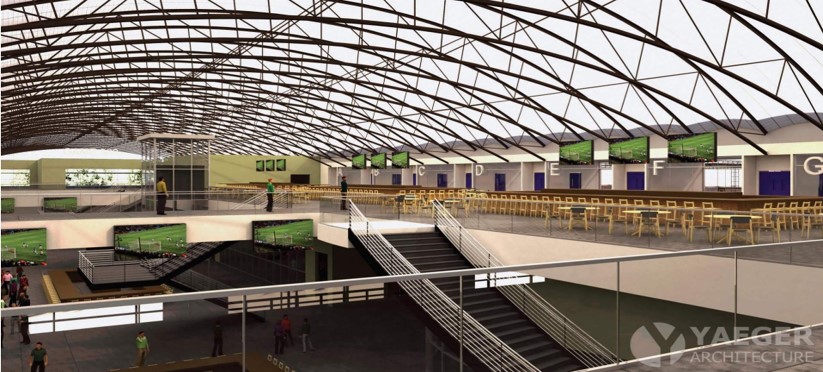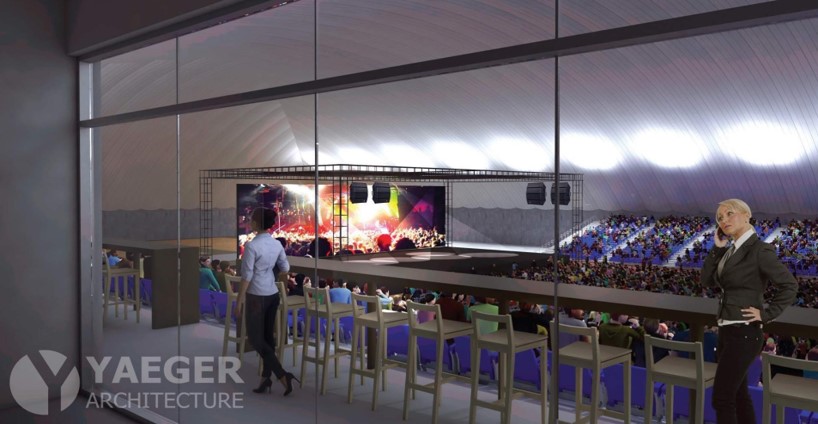 Location:
Arsenal Road, Town of Watertown, NY on land to be acquired by the Thousand Islands LDC.
Developer:
Mike Sherman Sports (MS2, owned by Mike Sherman, former Head Coach and General Manager of the Green Bay Packers) in partnership with OVG Facilities, the world's leading developer/owner/operator of sports and entertainment facilities with over $10 Billion constructed or in-progress, including the newly built NHL arenas in Seattle and New York.
Key Features:
2 indoor turf fields (one full FIFA), 8 basketball/16 volleyball courts, 4 pickle ball courts
220m hydraulic banked track plus infield sports space
6 batting cages and 8 pitching stations; four golf simulators
2 NHL ice sheets with seating for 3,000, plus figure skating skills rink and curling rink
16 wrestling stations, 8 pitching/batting cages, gymnastics/dance area
265,000 sf of flexible clear span space for trade shows/conferences/meetings
9,000+ seats for concerts/shows/sports competitions/special events
28 seat e-sports suite and full multi-media capabilities
Training and sports performance space, daycare, café, sports bar and restaurant
4 fully lighted outdoor turf fields for competition play, camps, clinics and tournaments
Financing:
Estimated construction cost financing sources:
| | |
| --- | --- |
| Private Equity | $25.0 Million |
| Public | $23.0 Million |
| Taxable Bond | $37.0 Million |
| Total | $85.0 Million |
A World Class Team
Recognizing the heavy demand on the State for capital projects of all kinds, the LDC has sought out private sector partners to add "big shoulders" to the project both in terms of the expertise required, and the provision of capital with which to create a true public private partnership (P3). We have selected MS2 and Oak View Group (OVG) as our development and operating partners, both of whom bring unparalleled development, management and financial resources to the project.
Outstanding Relationships
As co-operating partners, OVG will be responsible for all non-sports entertainment, special event programming, and facility operations at the MEC, while MS2 will manage all recreational sports activities and deliver training, development, and sports event programs for young athletes at all levels, with co-emphasis on education and life skills. The strength of the MS2/OVG team is evident in the world-class company they keep, notably: Live Nation-the preeminent live entertainment company in the world; famed soccer team Liverpool FC; Nancy Kerrigan Figure Skating; Ivan Lendl Tennis Academy; Sean Quirk, former head coach of the Boston Cannons Premier Lacrosse League team; and the Seahawks developmental, youth, and Junior hockey programs and Academy (owned by MS2), member of the Eastern Hockey League."
Leading Designers
Working with leading sports and entertainment venue advisors, Venue Strategies LLC, and designers, Yaeger Architects and Arizon Building Systems, the MS2/OVG team has conceived the Thousand Islands Event Center as an exciting and innovative multi-purpose event facility to be located on land owned by the LDC.
A Truly Unique Community Asset
Without doubt, the MEC will be a true community facility, designed to work with local entities such as the academic and athletic programs at BOCES and JCCC, scholastic sports programs, youth/adult leagues, and non-profit groups.  It will be the expressed mission of the MEC to work closely with, and be complimentary to, existing local service entities and groups, adding to the resources already available in the market while extending the capabilities of the region to draw in outside visitors through new sports, recreation, and entertainment programming created in-house at MEC.
Transformative Benefits for the Thousand Islands Region
The benefits of the project far outweigh its cost; and surely would be of immense benefit to the Thousand Islands/North Country, a predominantly rural region with abundant natural resources that with the MEC can be leveraged to drive economic growth and enhance our quality of life. Indeed, MS2 and OVG see what we see: that the unique natural resource base of the Thousand Islands affords a distinct competitive advantage from which to establish a true four-season sports/recreation/entertainment destination, one that helps ensure the vibrancy of the region for years to come by delivering a broad range of economic benefits:
A Vital Long-Term Investment for the Thousand Islands and the North Country
In sum, the MEC would be a truly superlative asset, providing the Thousand Islands/North Country region with a highly competitive, state-of-the-art facility with which to build and sustain a robust regional tourism base while serving the critical long-term needs of communities across the region.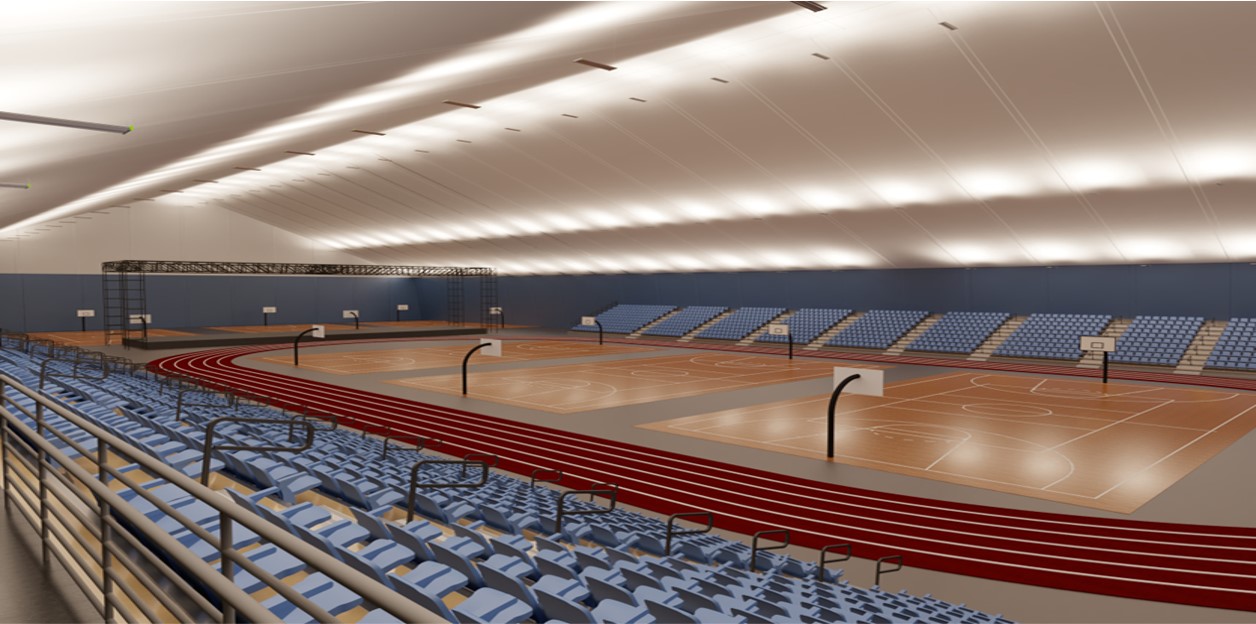 Contact Information
Joel Bartlett, Chairman
Why not the 1000 Islands?
A Sample of Comparable Projects Receiving Major State Funding From Across New York State.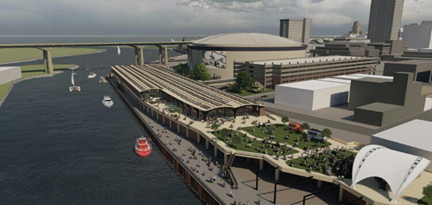 DL&W Train Station  
(Buffalo)   $30 Million
Olympic Redevelopment Authority  
(Lake Placid)   $182 Million
Nexus Center
(Utica)   $23 Million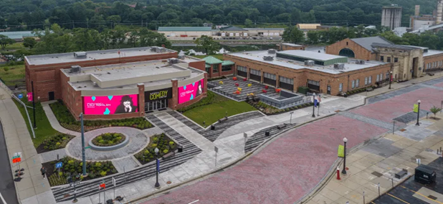 National Comedy Center  
(Jamestown)    $23.5 Million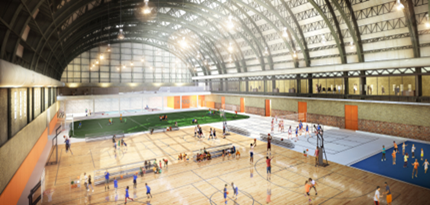 Carey Gabay Community Center  
(Brooklyn)   $15 Million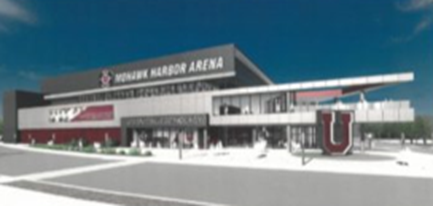 Mohawk Harbor Arena  
(Schenectady)   $10 Million